Canadian General Technologies
500 Hood Road, Suite 120
Markham, Ontario
L3R 9Z3

As an IBM Premier Business Partner, Canadian General continues to be the company of choice for small to medium sized businesses that are looking to capitalize on the very best that technology has to offer.

Our commitment to honesty and integrity, as well as to helping our clients achieve the results they are looking for, has helped to launch our company to the forefront of IBM's sales team.

Because of Canadian General's rapid growth and dedication to excellence, we have recently been featured in such places as IBM's "Champions" page, as well as in Profit Magazine's Top 50 Start-up Companies list (Sept. 2001 issue).

And now with York-Med Systems we can provide turn-key solutions including both hardware and software, installed, tested and ready to run for both the single practitioner and large multi-specialty practices and clinics.


Expense Reduction Analyst
National Office
100 Simcoe Street, Suite 101
Toronto, Ontario
M5H 3G2

New to Canada, Expense Reduction Analysts International is the World's leader in expense reduction.

Conceived in 1983, Expense Reduction Analysts International today operates an office network providing clients in twenty countries across five continents with a vital business service dedicated to keeping profits up and cost down.

Today Expense Reduction Analysts International operates an office network providing clients in twenty countries across five continents with a vital business service dedicated to keeping profits up and cost down. These countries are Australia, Austria, Belgium, Canada, Denmark, Finland, France, Germany, Holland, Ireland, Italy, New Zealand, Norway, Portugal, Singapore, South Africa, Spain, Sweden, United Arab Emirates and the United Kingdom



Innovative Technology Consortium Inc.
Halifax Head Office and Data Center:
Innovative Technology Consortium Inc.
6009 Quinpool Road, 8th Floor
Halifax, NS
B3K 5J7
Telephone: (902) 442-3000

Toronto Office and Data Center:
5155 Spectrum Way, Unit 7
Mississauga, ON
L4W 5A1
Telephone: (905) 366-3971

Innovative Technology Consortium Inc. (ITC) is a company established to provide Information Technology Services to businesses desiring cost effective IT solutions. The vision statement of ITC is "To provide cost effective Technology and Communications solutions to Canadian Companies in order to improve their profitability and competitiveness in the Global Markets".

PEOPLEVU
4225 Oceanside Blvd., Ste. M-141
Oceanside, CA 92056
Toll-Free: +1.866.457.7842
Fax: +1.760.630.5550

Sunroad Corporate Center
4445 Eastgate Mall, 2nd Floor
San Diego, CA 92121
Phone: +1.858.812.6319
Fax: +1.858.812.2001

Evening Star Building
1101 Pennsylvania Ave. NW, 6th Floor
Washington, DC 20004
Phone: +1.202.756.4984
Fax: +1.202.756.7323


PEOPLEVU Corporation is a Homeland Security/Defense Management Consulting Firm that provides professional services and key personnel to assist local, county, state, federal, and international governments/agencies that assist the US Department of Homeland Security and its contractors, in the execution of its mission, which is to prevent terrorism within the United States, reduce America's vulnerability to terrorism, and minimize the damage and recovery efforts from attacks that occur.

Services
Information Analysis and Infrastructure Protection (IAIP)
Emergency Preparedness and Response (EPR)
Science and Technology (S&T)
Border & Transportation Security (BTS)
Management
Founded in 1982, Pooya Co. Inc. currently employs more than 100 software and hardware specialists. Focusing on hardware and software design and development, Pooya Co. Inc. has always been one of the top four private companies among the many middle eastern IT companies in the ranking. These rankings are published annually by the High Council of Informatics. Almost all the major middle eastern banks and many national major companies are among their clients.
York-Med Systems Inc.
Information Technology for Physicians
York-Med Systems is in the forefront of new technology development for the modern medical practice. We achieve and maintain the highest quality of products and services.

Highlights
21 years serving the Health Care Community
Client Base of approximately 5,000 physicians
Continuous product development
Dedicated research staff
IBM Premier Business Partner
Active Member: Canada's Health Informatics Association (COACH)
Participant: International Medical Informatics Association (World Health Organization)
Microsoft Certified Solutions Provider
Purkinje Business Partner since 1997
Member: Canadian Federation of Independent Business Information Technology Association of Canada (ITAC)



Unisys Canada Inc.
2001 Sheppard Ave. East
North York, Ontario
M2J 4Z7
Canada

Unisys is a worldwide information technology services and solutions company. In more than 100 countries we deliver the precision thinking and relentless execution that drives our clients' business transformation.


Six primary vertical markets worldwide:

Financial services
Public Sector
Communications
Transportation
Commercial
Media

Expertise:

Consulting
Systems integration
Outsourcing
Infrastructure
Server technology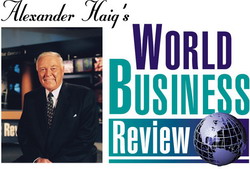 World Business Review
Multi Media Productions "USA" Inc.
1001 Yamato Road, Suite 301
Boca Raton, Florida 33431
Phone: (561) 988-9449
Fax: (561) 988-9304

World Business Review is hosted by Alexander Haig and directed by Emmy Award winning Alan Levy. The show's format is a newsmagazine style and provides education about the latest topics, trends and issues in a variety of industries. WBR features On-Location field footage illustrating business strategies and technology in their application along with commentary from leading corporate executives and industry experts.

World Business Review is independently produced by Multi-Media Productions USA, Inc. and is distributed worldwide on CNBC as paid programming and on Bravo as paid programming. Additionally the series airs internationally in Canada and on Asia Television and can be accessed 24/7 via wbrtv.com. WBR can also be seen on United Airlines In-Flight programming.

Aired on:
US Television
International Television
US In-Flight Airings
International In-Flight Airings
Streamed Video Shows
Business & Technology Education Materials